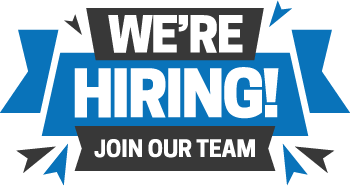 A SPECIAL PT OPPORTUNITY in a
One of a Kind Practice!
Dear Colleague,
I believe that things happen for a reason. Our outpatient orthopedic practice continues to maintain the strongest reputation in the area exclusively through our patient's feedback, our personalized care, and our outcomes. We are looking for an enthusiastic, dedicated physical therapist interested in taking responsibility in a moderate sized, PT owned manual practice with a varied orthopedic caseload. This is a 2 patient per hour treatment environment, (never more than 16 patients per 8-hour day)!
Our PTs specialize in manual techniques, and our staff is a humble group of life-long learners. The patient volume, staff personalities, weekly clinical development meetings, and paid continuing education benefit all promote the pursuit of clinical growth and excellence. This is an exciting position in an EXTREMELY well-respected clinic. Our team has over 85 years of cumulative manual therapy experience. We mentor new grads and can offer a sign on bonus for the right candidate.
We offer quarterly and annual incentive bonuses based upon productivity and documentation outcomes. Over 30% of our patients self refer through direct access. We had over 300 different referral sources just last year. Our patient population is highly motivated and compliant which fosters outstanding P.T. outcomes. Most patients have been elsewhere and choose us.
If you are frustrated with 'factory' type PT facilities and your reputation is important to you, then this opportunity should be considered. If you are just starting your orthopedic PT career and you want a strong foundation surrounded by experienced mentors, this is the place! Please feel free to check out our new website at www.zielinskiphysicaltherapy.com
I invite you to reach out to me personally if this career opportunity sounds appealing to you. Believe me, it is still possible to grow as a clinician, and treat patients personally so they improve faster, and stay better longer.
We do it every day!! Please call me at (203) 445-9843, or email me at peterzielinskiphysicaltherapy@gmail.com. Thank you for your time and consideration.